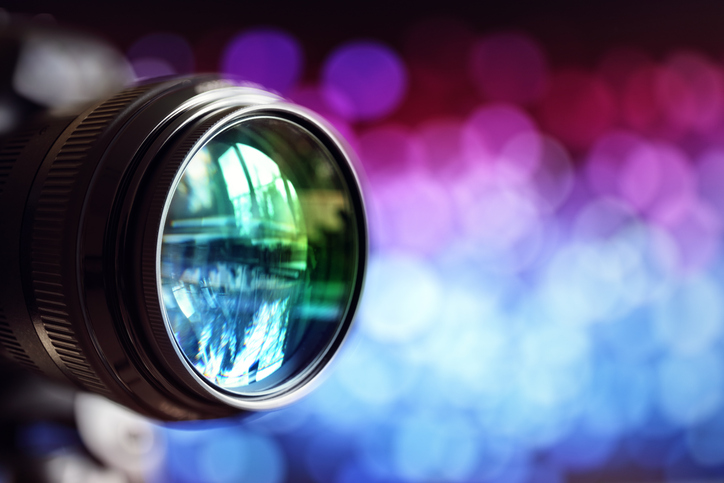 Video is an extremely effective way to get a message across, whether during a legal trial or used as part of a business marketing plan. Viewers have a stronger emotional response to video and are more likely to take action based on watching something than they are by merely looking at a picture or reading text. There are many videographers out there all claiming they'd be perfect for your needs, so how do you know who to hire? Here are a few elements to consider to help you choose a videographer who is truly right for your project.

1. What is Their Area of Expertise?
Not all videographers focus on the same specialty. Some are legal videographers. Some are wedding videographers. Some focus on corporate events. And some advertise themselves as general videographers who can do it all. Depending on your needs (and budget), you may want to hire a videographer who handles the specific kind of video you are looking to have created.
2. What is Your Budget?
Budget is an important factor in hiring the right videographer. Know how much you can reasonably spend on a videographer before researching so that you don't fall in love with someone's work only to find out you can't afford to hire that person. That said, don't settle for a videographer whose work you don't feel is best for the job just because that person charges an inexpensive rate. You should know both the high end of your budget and the low end. Choose a videographer who comfortably fits your budget and also does an excellent job. Also, be aware of any extra costs that don't come part of a package presented to you so that you are not surprised when the bill arrives.

3. How High is Their Quality of Work?
Always ask to see past projects a videographer has done. You have the right to examine the quality of the person or the company's work before making the decision to hire them (or not). Don't only rely on the montage they have prepared with their best work; ask to see the full-length video (or two!) of a past project so you can get an accurate sense of how skilled a videographer they are.
4. What is Their Video Style?
Videographers all have their own style and while some styles will speak to you, not all will. Some videographers are artsier, some incorporate a lot of interviews, some insert some humor, and so on. Someone may be an amazing videographer but uses a style that doesn't fit your vision. That's okay. There will be a videographer out there whose style matches yours. When watching samples of a videographer's work, pay attention to their style and see if they will be flexible in doing things a different way. Even if they will, it might make more sense to hire someone whose vision matches yours from the get-go.
5. What Production Equipment Do They Use?
When you are looking for a high-quality video, you want the videographer to use appropriate video production equipment. This might make their price higher, but as long as it falls within your budget, it's worth it to pay more to get the right end product for your needs. That said, don't feel like you need your videographer to have the absolute fanciest equipment. The skill of the videographer is more important than what equipment he has.
6. Can They Meet Your Deadline?
When thinking about how to choose a videographer, don't lose sight of your timeline. After all is said and done, your videographer needs to be able to deliver the finished product by the date you need it. If a videographer cannot complete your project on time, that person is probably not the one you should hire. You can speak to others who have used a particular videographer to find out if he or she tends to deliver the end product late, and you should also specify with the videographer exactly when you need the video and if they can realistically deliver it on time.
Choose A Videographer with Confidence
In an ideal world, you will find a videographer who fits neatly into all the above categories, but you will likely have to make some compromises. That's okay. Decide which areas are ones where you can compromise and go into your videographer search with the confidence that you will find the right person for the job. At Shereck Video, we make it our priority to work closely with our customers to create their vision using skill and quality equipment while meeting their budget and timeline. We specialize in legal and corporate videography and are happy to meet with you about your video needs!