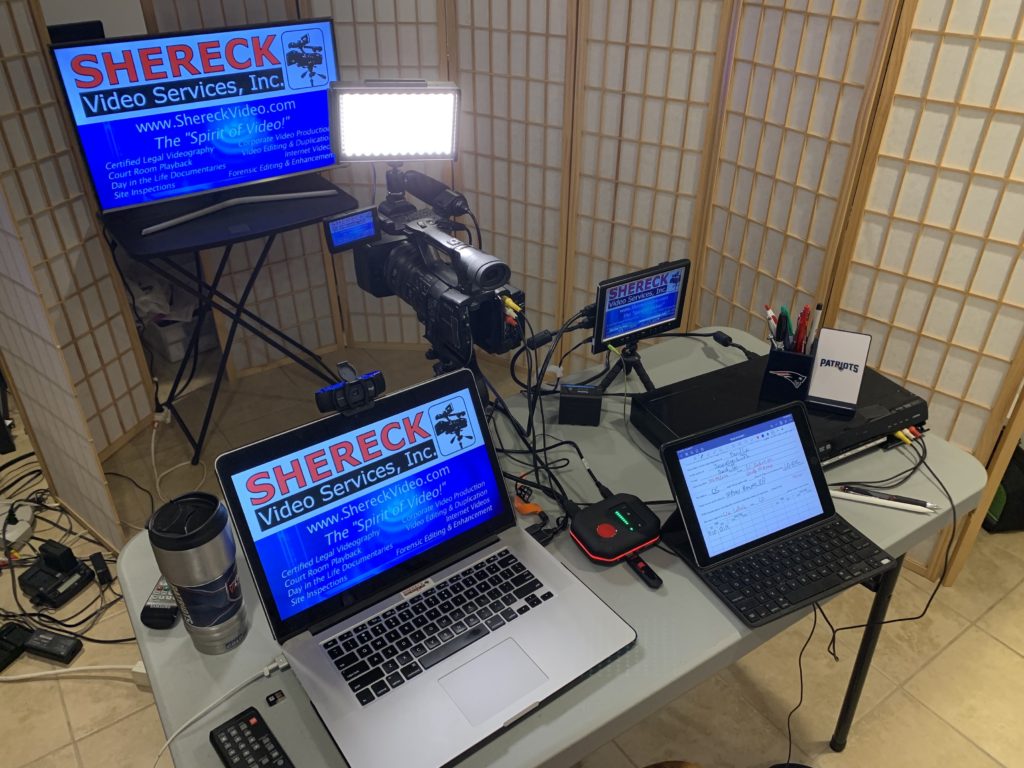 In this "New Normal v2.0" world, video conferencing is becoming part of that new normal. I do believe there is no substitute for the old fashioned, face to face meeting, but video conferencing is here to stay.
With that in mind, as the "Video Guy," (that's what my license plate says), I will share some useful tips for successful video meetings & chats.
For business meetings, wear work appropriate clothing, top & bottom. You never know when you might stand up and forget what you're wearing, or what you're not wearing.
It's a good idea to sign in a few minutes early to test your audio & video connections.
When you first sign on, it's best if you mute yourself before jumping in.
Make sure your name appears properly. Not iPhone666, or Sexy Mama!
Don't Zoom & eat.
Don't Zoom & Drive.
Don't yell into the microphone. Use your inside voice.
Try not to walk around with your device. It makes for very shaky video & unwanted noise. If you're using a phone, get some type of holder/stand for your phone.
Make sure you are framed properly. Don't sit too close or too far away. Make sure your camera is at a good angle and you are framed in the center. The camera should be placed at eye level for best possible framing.
If possible, do not sit in front of a window or other bright light source as that will create a silhouette effect similar to taking a picture at the beach facing the sun with the sun behind your subject. It is best to have a light source in front of you.
If you're not speaking, you should mute your audio. Even the slightest noise, phone ringing, door bell, dog barking, TV in background, shuffling paper, or even just moving your device in your hand will create unwanted noise and will cut off the audio of the person speaking as the system searches for the loudest audio source, regardless of what that source is.
If you step away from your device/computer, make sure you mute your system.
This is a little hard, but when speaking, try to look into the camera as much as possible. It takes a little getting used to as it's normal to look at the people on your monitor than the camera.
You may want to purchase an external web camera & external mic for improved quality. Most built in cameras & mics in laptops are not great. A camera, such as the Logitech HD Pro Webcam C920 ($70 at Best Buy) and an external mic, such as the Insignia USB mic ($20 at Best Buy) will serve the purpose. You may also want to use an external speaker as well for the same reasons above. These are all nice, but not necessary.
The virtual background is fun to play with when conferencing with friends & family, but for business meetings, could be distracting and diminishes the quality your image. It's best to use a simple, clean background such as a wall without too many colors & bright lights. If you do need to use a virtual background because you're working in the laundry room or a messy bedroom, keep it simple. Also, if you are using a virtual background, try not to stray too far from the camera as you will disappear in the image. Use your company logo, or a generic office background. Don't use your family vacation pictures from Disney World, unless of course you work for Disney.
If you're sharing documents or any type of files in your virtual meeting, it's best to have them already & ready to share than trying to look for them during your meeting. It can also prevent you sharing things on your computer that were not intended to be shared. (I'll leave that up to your imagination).
And this should go without saying, DO NOT take your phone or device into the bathroom during a video conference. Even if you think you are muted/blocked, don't take that chance! ☺
Hope these tips are useful in helping you create better video conferences. Shereck Video is here for all of your virtual corporate and legal deposition solutions. See you on the web!