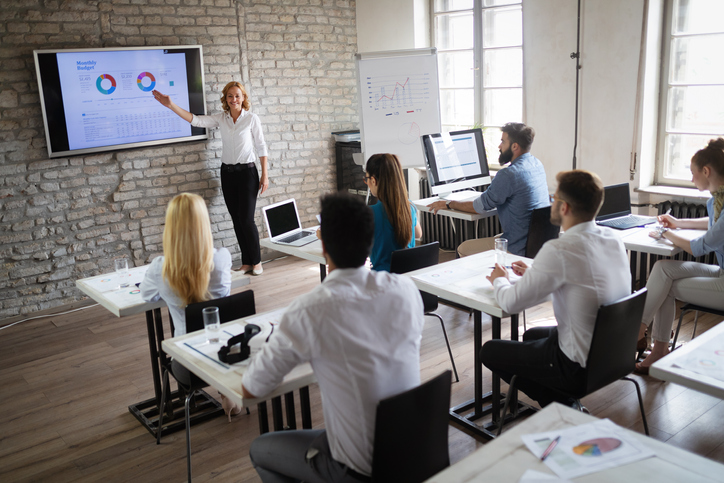 Seminars are an excellent way to provide enrichment and further understanding of a topic in your business. The seminar is packed with valuable information, yet the day is also fleeting. What if someone missed it? Or zoned out? Or wants to revisit some of the discussions or speakers? Have you considered taking a video of your next seminar? Read on to learn more about why taking video of training seminars is extremely valuable.
Absent Employees
Training seminars are usually quite comprehensive and provide invaluable information for employees, interns, students, or whomever is your audience. However, they are usually a one day event and that may mean that someone (or multiples someones) may get sick that day or have a conflict and not be able to make it. Additionally, you may have new hires who started work after the seminar date. With a video recording of the event, absent employees can get all caught up on what they missed and will be able to receive the enrichment provided by lectures and discussions, even if it isn't quite the same as being there in person.
Opportunities to Rewatch
While attending a seminar is often immensely valuable, there is usually so much important information that some of it may be forgotten over time–even if you took notes. Additionally, as a person advances in his or her career, that person may want to revisit a seminar as different parts of it may be more relevant as time as gone on. Video recordings provide the opportunity to rewatch the seminar as many times as you'd like to continue benefiting from it.
Promotional Material
The world is saturated with businesses trying to succeed in today's economy. Clips from seminar videos can make excellent promotional material for your business as you show the world how devoted your company is to its industry and to the growth of its employees. Such videos can truly set your company apart as they show your company continuing to stay active in the learning process and remaining completely up-to-date with industry trends and changes.
If you plan on taking video of your training seminars, you need an experienced videographer who has professional equipment and understands lighting and noise interference, among other issues. At Shereck Video, our skilled experts will capture your seminar event using up-to-date, professional-grade equipment so you can return to it whenever you need to.